The Takee 1 is the worlds first holographic phone and even though it doesn't give a projected holographic display, it uses 3D concept in ways that have probably not been used before and also ensure that anyone that touches your phone will be wowed and want to be your friend.
Design
The Takee 1 Phone has a minimalist design with plastic cover and steel frame. Out of the box, it comes with two back covers, the white and the black. The phone has a removable battery and the from left to right just above the battery pit is the memory card slot sim 1 slot (regular size) and sim 2 slot (micro sim). The charging port is at the base of the phone while the audio port is at the top of the phone. The earphone is at the right side while the volume buttons are at the left side of the phone. This makes every side feel useful.
Display
The phablet has a capacitive touchscreen that has a size of 5.5″ and a full HD resolution of 1920 x 1080. This has the protection of the Corning gorilla glass. The beauty of the phone is its' holographic display that means that it has an immersive property to the display and its almost like you can see the depth of a 3D movie without having to use a 3D glasses. There is also a revolutionary eye tracking technology that helps you see things from the perspective that you are viewing from.
Hardware and Storage
The phone is powered by an 2GHz octa core MTK6592 processor and a Mali-450MP GPU. There is 2GB RAM and 32GB of internal memory with space for expandable memory slot of up to 64GB.
The Lithium-ion Polymer battery has a capacity of 2500mAh. The phone has network capacity of 2G and 3G meaning that you will not be able to connect with 4G networks. There is also WiFi connectivity.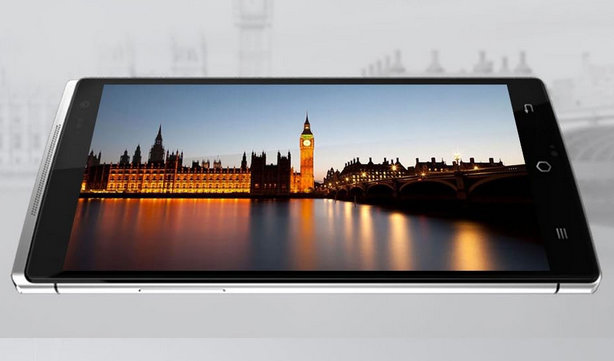 Camera and OS
The back camera is 13.0MP while there is flash light and auto focus capability. The flash can be used as a torch also. The front camera on the other hand is 5.0MP and is a very good value for talking selfies.
The Phablet ships with Android 4.2 and has a really clean user interface that will meet your daily need.
Add Ons
The camera can capture 3D photos by recording the image from different angles so that when you want to view the photo, you can also see it from those angles.
On-Point Rating
The Takee 1 is very great and will do all that you expect from a smart phone and some more. I believe that the talking point of this phone is the 3D Holographic technology and that will make lots of folks envy any user of this gadget and hence, I'll give it a rating of 10.1